No trip to Provence is complete without visiting the hill towns of the Luberon Mountains, foothills of the French Alps. We decided to rent a car and tour these picturesque hill towns and were not disappointed.
Ménerbes
If you have ever read the book, "A Year in Provence," then you already know about the hill town of Ménerbes. This is the place where Peter Mayle, an English expat,  settled with his wife  in the 1980's and wrote a couple of books popularizing the area.
The Ghost Town of Oppède Le Vieux
Not too far from Ménerbes is the the ghost town of Oppède Le Vieux. We were told about this place from a friend of ours in Arles (thanks Cat) and were intrigued to check it out. Our French guidebooks made no mention of this place and we definitely could not resist the temptation  to crawl around the ruins of a town with a castle ruin perched on a hill. Most of the old buildings are overgrown and it is a great place to explore.
Roussillon
If you want to see a really colorful town, Roussillon is the place! The town is situated on multi-colored cliffs of ochre. Reds, oranges, yellows are everywhere. Roussillon once supplied much of the world's ochre and now is just a tourist destination.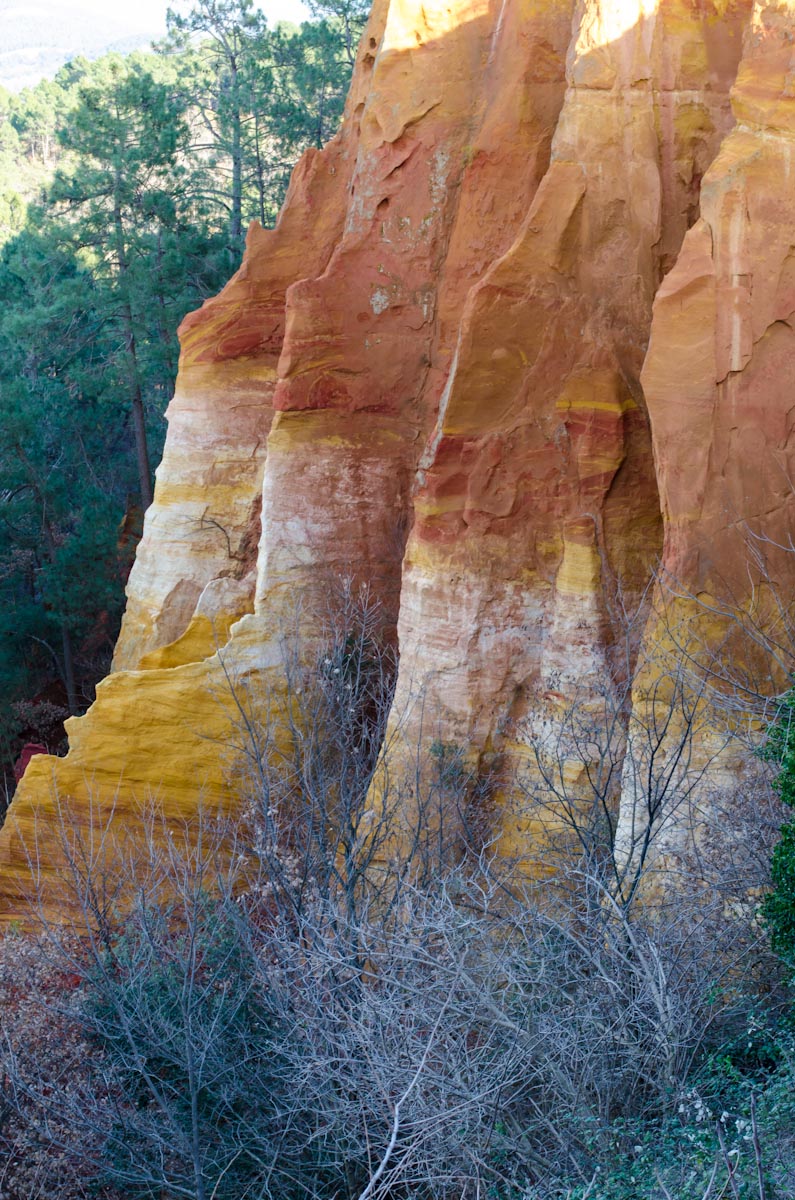 Gordes
Gordes has got to be the ultimate hill town. Much of the town has been beautifully restored and is extremely picturesque.