Australia is a remarkably popular travel destination, and it seems that a great deal of people have it at or near the top of their destination bucket lists. However, while certain popular destinations are sought out for a single reason or attraction, Australia tends to appeal to people for an enormous variety of reasons. There is water sports and scuba diving, lounging on beautiful beaches, touring fascinating cities, and even more exotic ideas like encountering unique animals or touring wine-producing regions.
Among all of these reasons for Australia's appeal, however, are some absolutely incredible attractions for those travelling with children. So if Australia's on your family's list, here are five family-friendly activities to seek out and enjoy.
1. Scuba (Or Snorkel) A Reef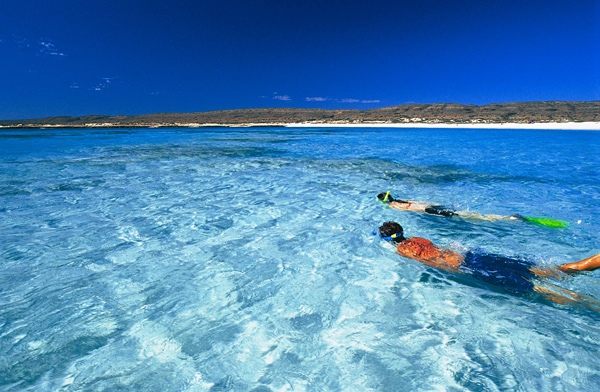 It's probably the most typical suggestion of a vacation in Australia, but there's a good reason for that: The Great Barrier Reef. It is one of the most fascinating destinations in the world, and it's actually not the only great reef in Australia! The Ningaloo Reef near Exmouth in western Australia is considered impeccable for snorkeling. Also, there are several great beaches nearby for you and your family to enjoy.
2. Indulge In Sydney
Australia can be a bit exhausting for vacationers and for families with children, that can be a negative. For that reason, it's a good idea to take a couple of nights to indulge in Sydney as opposed to running about from beach to beach the whole time. Travel resource dialaflight has a number of good starting points that include recommendations for the top restaurants and tour options in Sydney. And just in case you were wondering, there's plenty to see including museums and wildlife preservations in and around the city.
3. Check Out A Wildlife Park
Speaking of wildlife preservations, there are endless parks throughout Australia that your kids will absolutely love. Outdoor-activities site Australian Geographic recommends the 10 best wildlife experiences you can enjoy as a family, from whale spotting to watching wombats. Some parks even offer your kids the opportunity to cuddle with a real koala!
4. Spend A Day On The Water
There are a number of different ways to go about this tip and any can be great for families. One option is to take a kayaking tour (or simply rent a kayak at a popular beach) and get a bit of activity in. Or if your kids are more into raw relaxation, you can also look into sailing at a number of Australia's most popular beaches. Bondi Beach is a go-to option for those looking for boat rentals, lessons, etc., as it's a bit more about fun and games than some of the pristine, remote beaches in the country.
5. Tour A Rainforest
There are multiple tour options that take you up, over, and through the spectacular rainforests in Australia. This is the kind of experience your kids will never forget. Check out Skyrail for the various specific tours and attractions.
This is just a starting point really, because Australia is bursting with incredible attractions. But if you're looking for activities you can enjoy with children, these are five fantastic options to consider for your upcoming trip.