The month of December was a busy one for us, as we finished our stay in Fethiye, Turkey, spent 3 days in Pamukkale, Turkey, 3 days in Selcuk, Turkey, 1 night in Izmur, Turkey and then flew to Athens, Greece.  We spent Christmas in Athens and then drove down to Kiveri, Greece to ring in the New Year.
Although it was a busy month for us, we saw some amazing places and really enjoyed our time in Turkey and Greece.  The highlights for us were seeing the calcium terraces of Pamukkale, Ephesus, and the Acropolis. We were also pleasantly surprised by how much we liked Athens and how Christmasy it felt compared to our Christmas last year in Paris.
So how did we do for the month of December?  Not nearly as well as we did the previous month.  We, unfortunately, went over budget.  For the month of December, we spent a total of $3705.03 or $119.52 per day or $39.84 per person per day. For the month of December $1 USD was approximately 2.02 Turkish Lira and $1.38 USD was approximately 1 euro.
Food
Our biggest expenditure for the month of December was for food for a total of $1,159.61.  Sheepish grin.  I guess we must have been really hungry or something.  We spent $262 in dining out and $890.95 for groceries.  We spent 7 days in hotels and during that time we did not have access to a kitchen.  Part of the increased cost for groceries can be attributed to Christmas. Instead of buying presents we splurged on food for several nice meals including a turkey and pork roast.  Sydney and I were also really enjoying being able to bake again after not having access to an oven for over a month.
Lodging
Our next biggest expenditure was for lodging for a total of $1035.46.  We spent $246.06 for 7 days in hotels, $625 for 2 weeks in Athens and $164.95 for our apartment in Kiveri, Greece.  Our most expensive accommodation was the hotel in Izmur, Turkey, which cost $105.38.  The hotel was located right next to the airport, so we really paid for the convenience.
We really loved our apartment in Athens, as it was centrally located, very homey, and had a great kitchen.  The apartment owner was incredibly kind and even surprised us with a fully decorated Christmas tree and traditional holiday cookies.  We also really liked our apartment in Kiveri Greece.  It had an amazing view of the Aegean Sea and there was this really cute stray puppy that we would have adopted if we could have.
Transportation
Our total expenditures for transportation were $884.99.  We took the bus from Fethiye to Pamukkale, Turkey for a total of $42.50 and a bus from Pamukkale to Selcuk for a total of $29.41.  We then took a train from Selcuk to Izmur for a total of $6.86.  We flew from Izmur, Turkey to Athens, Greece via Pegasus Airlines.  Our flight cost $252.   At the end, of the month we also rented a car to be able to explore the Greek Peloponnese.  Our 2 ½ week car rental cost us $219.  Our total cost for fuel was $137 and tolls from Athens to Kiveri were $11.64.
During the month of December, our total expenditure for local transportation was $161.34.  A weekly pass for the Athens metro and bus cost us $57.96.  We had to buy a separate 1-time-use metro pass to get into Athens from the airport for a total of $32.85.  We were really impressed by the metro in Athens, as it was very clean, efficient, and even some ancient Greek ruins can be seen in the tunnels.
Entertainment
Out total expenditures for entertainment for the month of December was $228.17.  This included Sydney jumping on the trampoline in Fethiye, going bowling while in Fethiye, and the entrance fee for the Athens Christmas Factory.  We also had several splurges this month.  While in Fethiye we decided to do a Turkish bath, which was well worth the money spent.  I have never been so clean or relaxed before.  We also went and saw the Nutcracker ballet in Athens and saw the second movie of the Hobbit.
Entrance Fees
Our total expenditures for entrance fees were $198.17.  This included the entrance to Pamukkale/Hierapolis, swimming in the ancient pools of Hierapolis, Ephesus, Saint Johns church in Selcuk, the National Archeology Museum in Athens, the Acropolis, the Acropolis Museum, the Panathenaic Stadium in Athens, Palmidi Fortress in Nafplio, and the UNESCO site Epidaurus.  Our favorite place this month was Pamukkale as it is other worldly.   There are no places that I regretted seeing this month.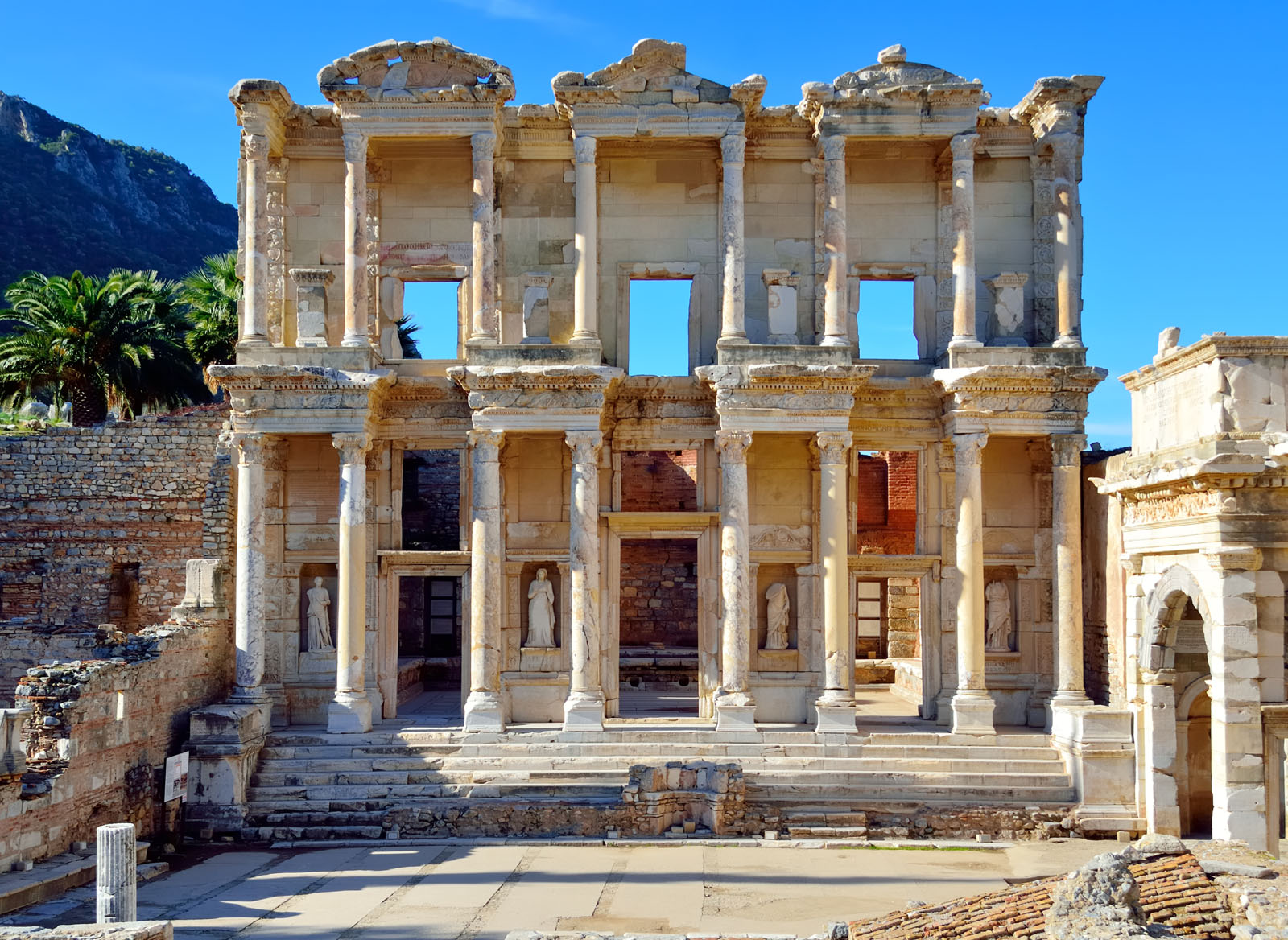 Miscellaneous
Our total expenditures under the miscellaneous category were $165.69.  This included new pj's for Sydney, a new journal, an umbrella, make up, medications, a Christmas gift for Sydney, a gift for our amazing apartment owner in Athens, worry beads, and to have holes added to my belt so that my pants stay up.  I think all the walking in Europe has done wonders for me!  The only purchase we regretted was the umbrella, which promptly fell apart and we had to chuck.
Communication
Out total expenditure for communication was $32.94.  This was for postcards, stamps, and  $5 Skype credit.
Conclusion
For the month of December, we saw some amazing sights, ate lots of good food, and got to see how Greeks celebrate Christmas.  We absolutely loved Turkey, but were also pleasantly surprised by Athens.  I think that Athens sometimes gets a pretty bad rap.  But during the off-season, we found it to be a pleasant place to stay with not a lot of crowds, the people are incredibly friendly, and it has some amazing sites.