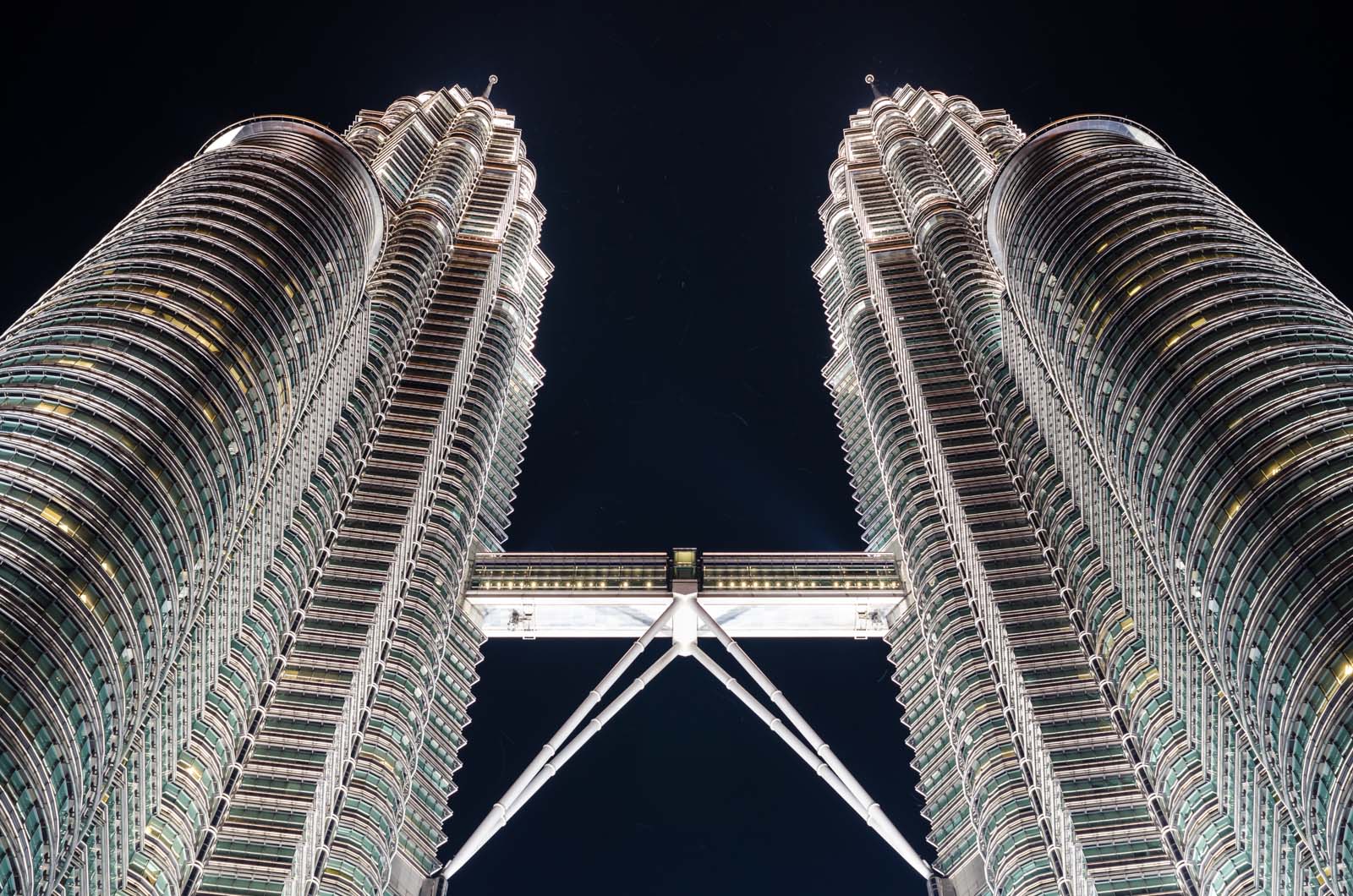 Camera: Nikon D7000
Lens: Nikon 28mm f/2.8 AIS (manual focus)
Tripod: Benro Travel Angel A1691T
Post Processing: Adobe Lightroom
I have wanted to visit and photograph these twin monster towers ever since they were first finished in 1998 and claimed the title of tallest building in the world. While they no longer claim the title as tallest singular building, they still hold the title as tallest twin towers in the world. This is one impressive structure!