Monkeys! Cute little monkeys. Adorable and completely innocent little creatures. We once thought that, until we visited SE Asia. During our 6 months in SE Asia we came to realize that we were wrong. Long-tailed macaque monkeys are not so innocent. Cute, yes, but far from innocent. Monkeys are actually vile, thieving, diseased creatures whose sole purpose is to wreak havoc and destruction. To steal whatever they can and run off into the jungle. To bite and scratch, allowing the victim to experience rabies vaccinations. Oh yes, monkeys are the true embodiment of evil.
While on the Indonesian island of Bali we saw another side of monkeys. The cute and innocent side. Near the city of Ubud is the Sacred Monkey Forest of Padangtegal. In Hinduism, monkeys are seen as both a positive and negative force. The duality of both good and evil. The Sacred Monkey Forest consists of many Hindu temples and the monkeys are thought to protect the site from evil spirits. The monkeys, 4 separate troops consisting of over 600 long-tailed macaques, are well treated and 15,000 tourists visit each month to see them. While we did see monkeys steal food from people and saw others cleaning wounds from bites and scratches, we saw plenty of monkeys just being monkeys; foraging for food, caring for their young, and grooming each other. We still had our guards up, but it was nice seeing a less aggressive monkey compared to what we had experienced in other parts of Asia.
Below is a series of photos showing the monkeys at the Sacred Monkey Forest of Padangtegal. I hope you enjoy them.
Click images to enlarge and for slideshow
Balinese Long-Tailed Macaques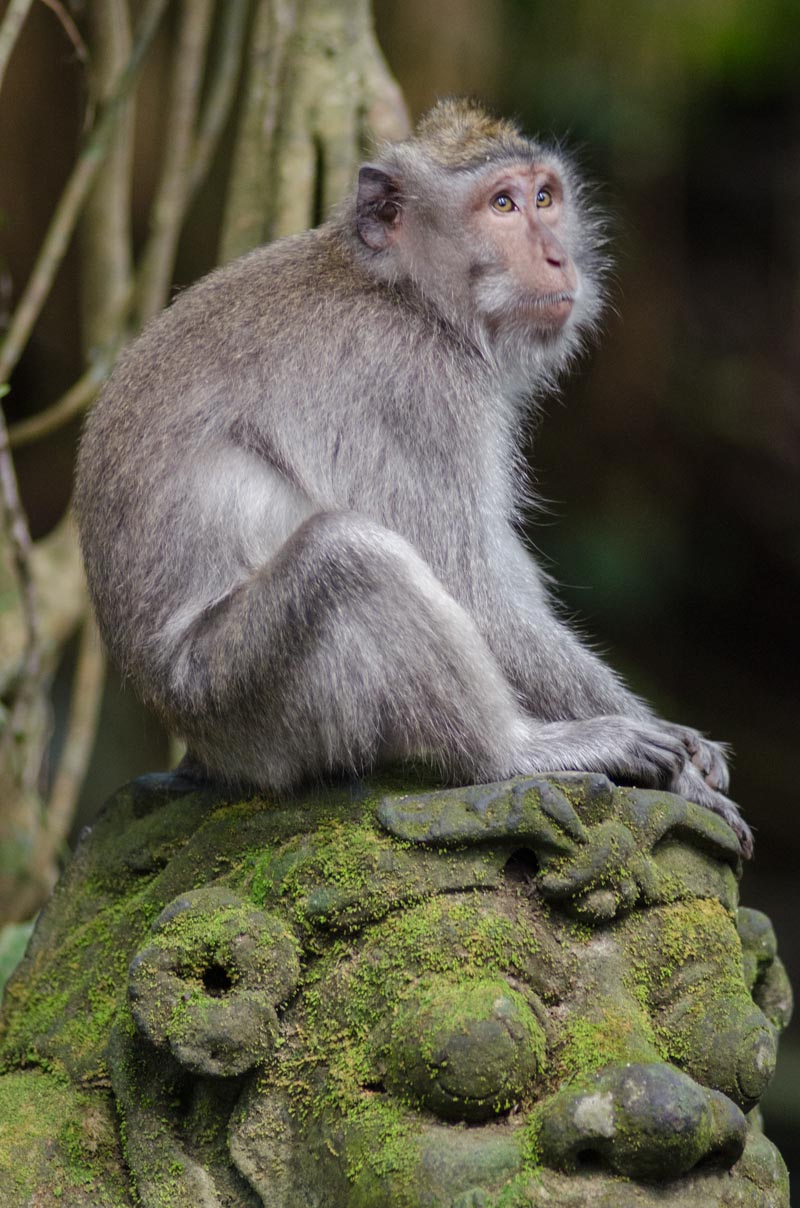 Grooming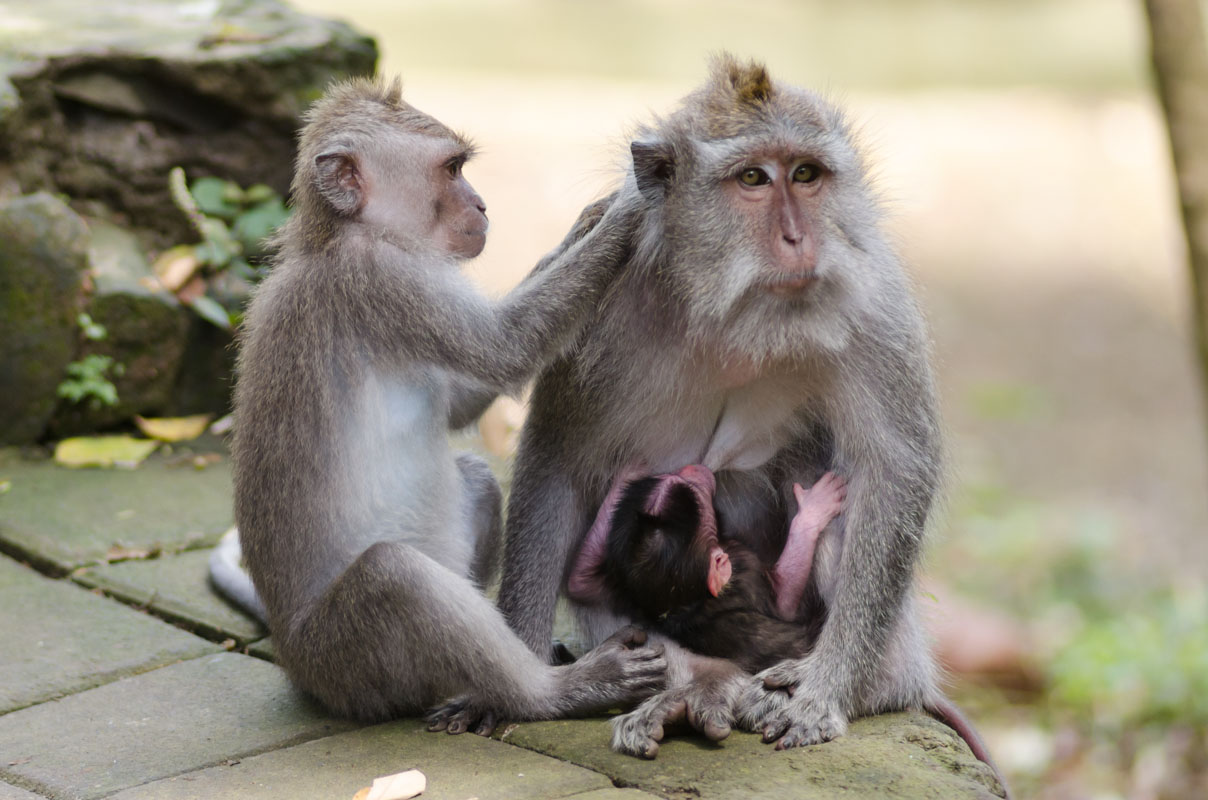 Foraging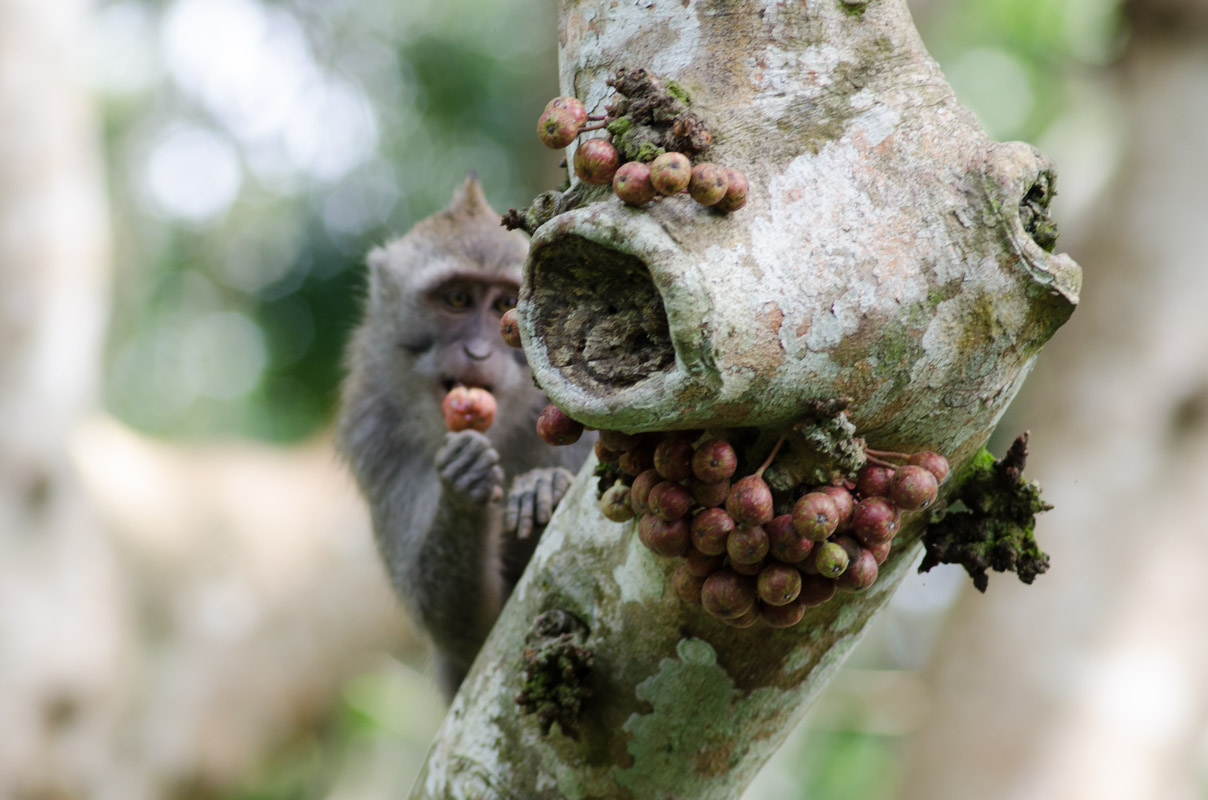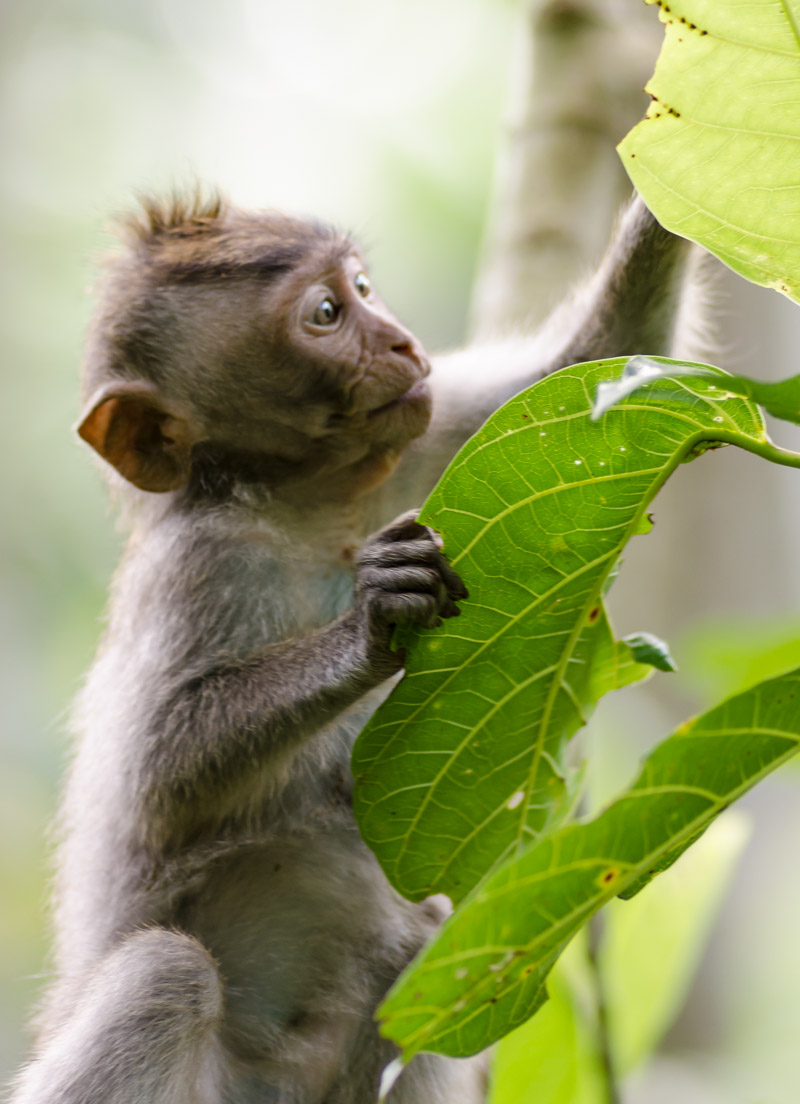 Babies