Our plane landed at the Portland International Airport on January 12, 2015 at 7:59pm. Portland, Oregon is our hometown and we have landed at the Portland airport countless times, but this time was a bit different. This landing marked the end of a 44,000-mile odyssey around the world. It had been 803 days since we had last been in Portland and it felt surreal. As we stood on the familiar PDX carpet we felt conflicted and anxious. We were looking forward to seeing family and friends after so long, but we were sad to be ending such an amazing journey that took us to 27 countries. We joked that maybe we should turn around and hop on the next international flight out of Portland and continue traveling. We had traveled for so long that we now find comfort in movement and exploration. The thought of being idle, even for a little while, makes us nervous. But we tried to remain positive. This was not an ending, but a new beginning. While our around the world adventure had come to an end, we were starting a new adventure. We were about to embark on a 4300-mile (7000 kilometer) road trip across the United States in the middle of winter to visit family and friends and to relocate to Portland, Maine; a place we have never visited.
We only planned to be in Portland for one week. Our mission was to purchase a road trip worthy car and to see as many people as possible during our short stay. I had been checking online ads to compare vehicles for sale. At first we were considering a true American vehicle; a gas guzzling full sized SUV with 4-wheel drive. But in the end we decided to purchase a used wagon and found a well loved high mileage 2000 Audi A6 Avant Quattro. A perfect winter road trip car with studded tires, front and rear heated leather seats, and all wheel drive. We also discovered that being back in the US is hard without a cellphone and picked up a new iPhone 6, which is an amazing little device! So with a car and a phone, we were ready to see our friends and family.
Sydney had been invited to give a presentation at her old school in SE Portland. We put together a few photos from our trip and she worked hard on her talk. Sydney had left school at the beginning of 2nd grade and now her classmates were in the 4th grade. As we walked into the classroom, Sydney's friends immediately recognized her and gave her a group hug. It was a very touching moment and we were shocked to see how tall everyone had grown. Sydney had been writing letters to the school since leaving and they had followed her adventures around the world and were excited to see her in person. She gave her talk and showed the class pictures from the trip and everyone really enjoyed it. After group photos, we thanked the teacher and left.
We spent the remainder of our week racing around the Portland area seeing friends, colleagues, and family. We had planned to do so much while in Portland, but time was against us. The day before leaving we threw ourselves a "Welcome Home & Farewell Party" at a local family-friendly brew pub in downtown Portland, and just like that, our week was over.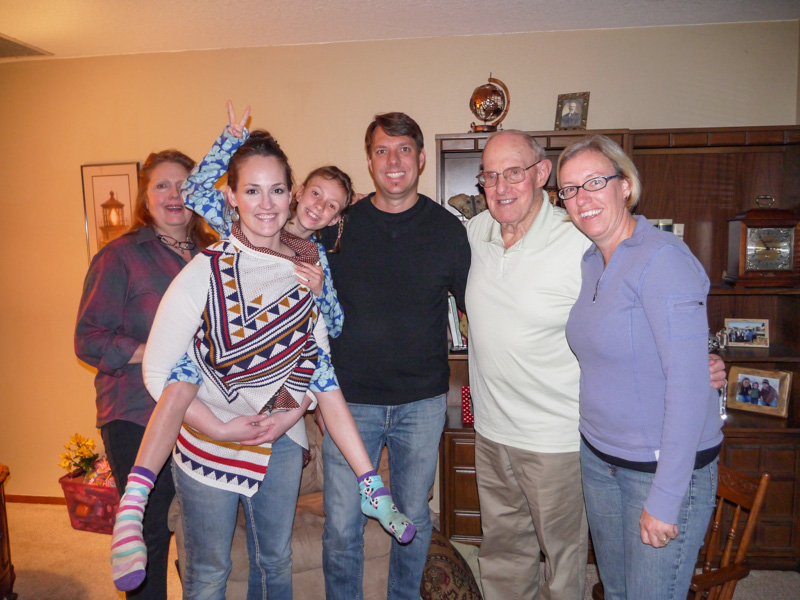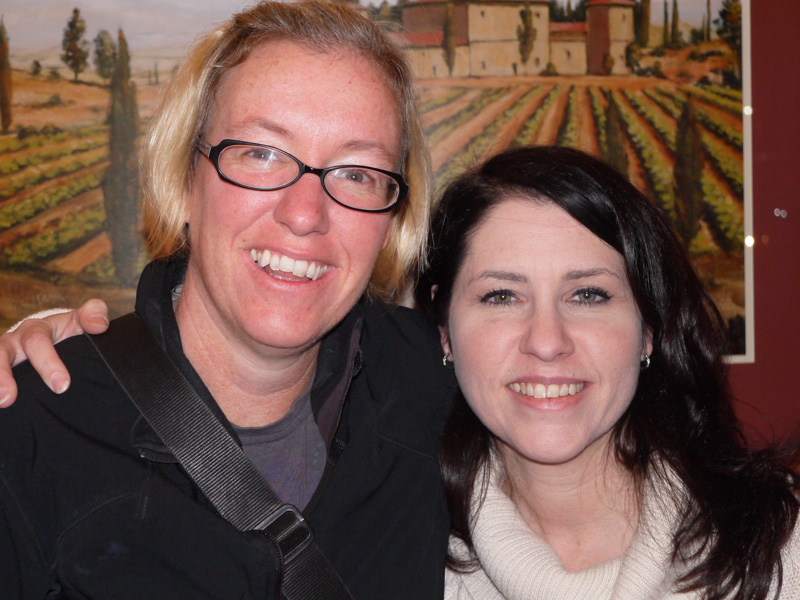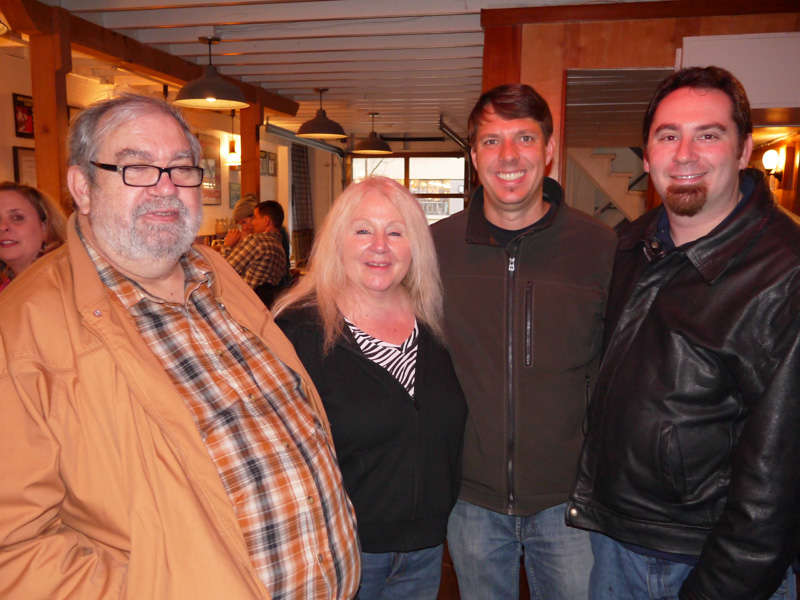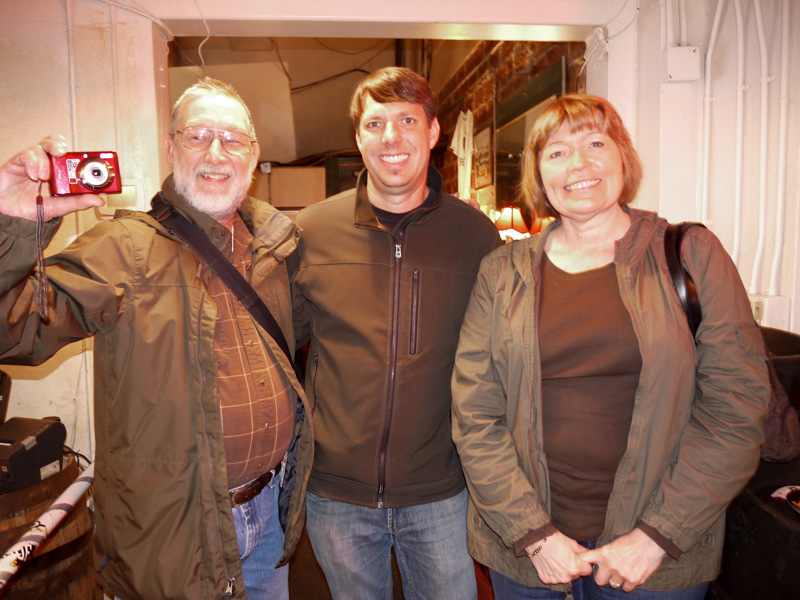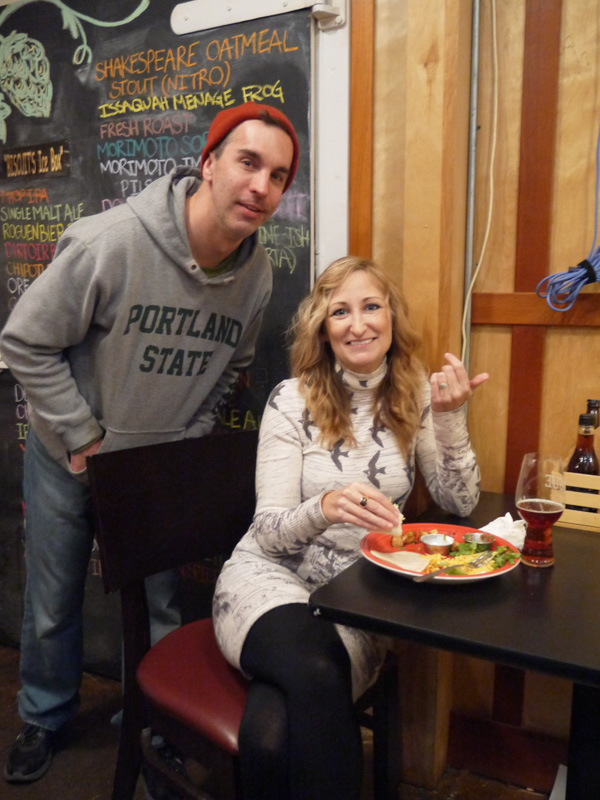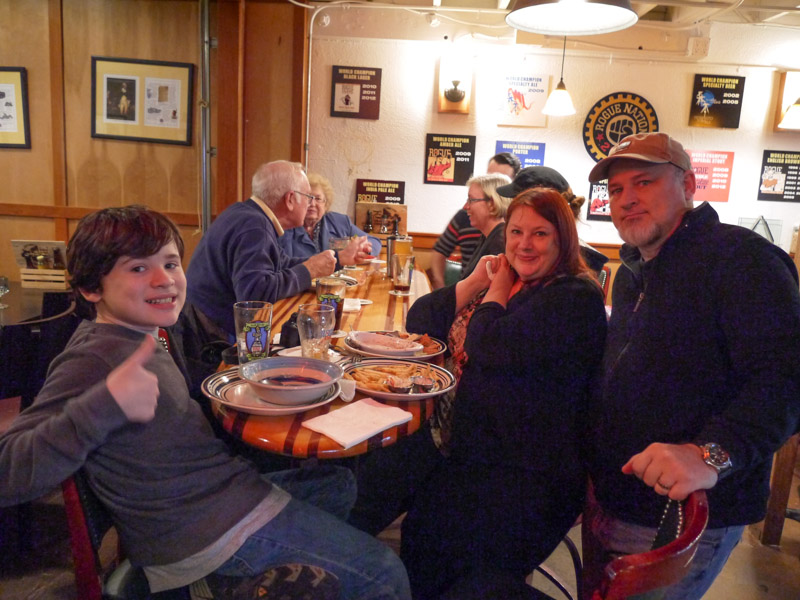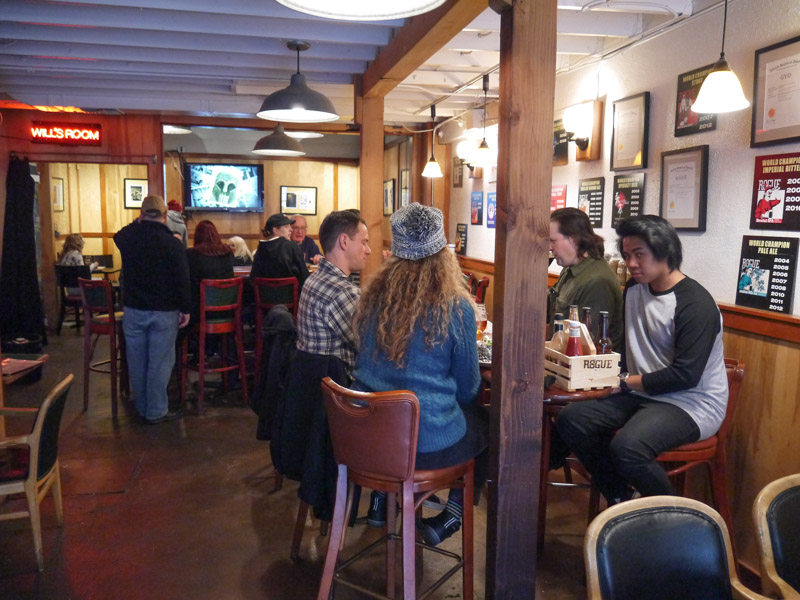 It was a great week seeing friends and family, but we felt very anxious being back in the United States. We had spent the past 6 months in Australia and New Zealand and assumed that the transition back to American life would be easy, but we were surprised at how weird everything was. Portland was pretty much how we remembered it, but we were different. Traveling around the world had changed us and made us different people. We have learned to slow down and enjoy the good things in life, to stop and smell the roses. America is very fast paced and everyone is busy, busy, busy. We were once like that before leaving and had promised ourselves to never be like that again. But even before we landed in Portland we had a busy schedule with too much to do and too little time. We have been feeling overwhelmed and stressed by everything that we needed to get done. Hopefully, we can learn to relax again and enjoy life at a slower pace.
Although our around the world adventure has come to an end, we have many new adventures planned for the future. You cannot travel long-term and expect to just go back to a "normal" life. We would like to thank everyone who has followed our adventure and hopefully you will continue to enjoy our blog posts. We have no plan to stop writing and traveling, so stay tuned for many new articles.
And a big thank you to our friends and family that let us stay with you while in Portland. And to everyone we didn't get a chance to see, hopefully we can see you during our next visit.
Keep traveling!