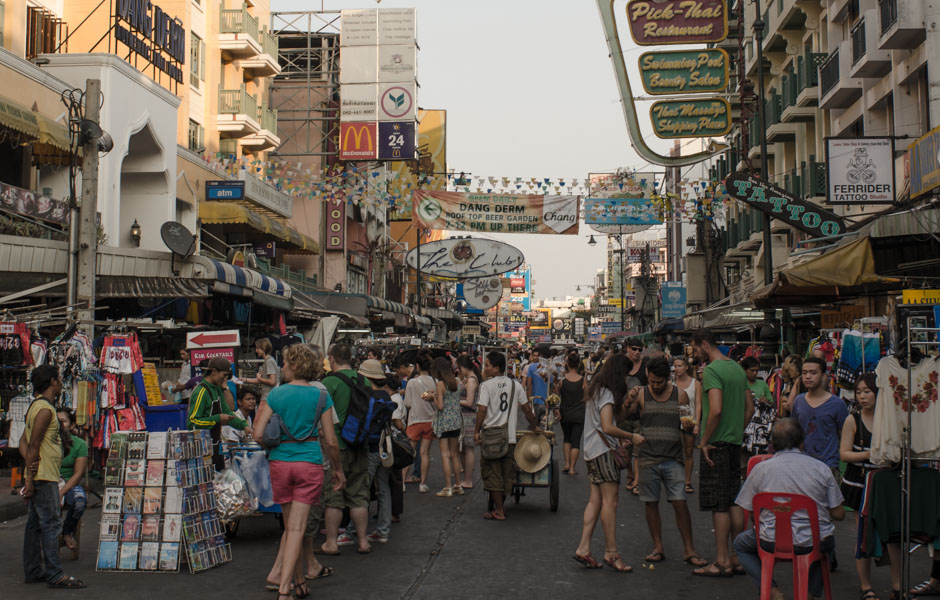 When dreaming about around the world travel, the last thing you would think about is sitting in a dental chair. Well, unless you want to try Muay Thai kickboxing, then having your front teeth knocked out is always a possibility. But I am not talking about sitting in the dental chair for an emergency caused by some super misadventure that would have you telling the story for years to come. Oh no, what I am talking about is the mundane dental cleaning that every long-term traveler must face eventually. While sounding mundane and easy to arrange back home, traveling in developing and non-English speaking countries can make it much more challenging.
Before leaving Portland for our around the world adventure we took advantage of our soon-to-end health insurance and had our teeth cleaned and checked. My dental hygienist was sad to hear that I would be leaving, but very excited to hear about the trip. She also gave me some advice about international dentistry. The first bit of advice was to never, ever, ever see a dentist in Ireland. She had a coworker that worked there and said the dental care is absolutely awful and they like to pull teeth when they can easily be saved. She also recommended that we have dental cleanings and anything else we might need in Germany. She claimed that the Germans are the world leaders in dentistry and are pioneers when it comes to new dental techniques and technologies. Unfortunately, we were not in Germany long enough to arrange for a teeth cleaning and cannot say for sure if they are truly the best.
As we moved through Eastern Europe we realized that we were due to have our teeth cleaned. We had planned to look into it, but shopping around for a dentist is the last thing you want to do when there was so much to see and do. As we moved through Turkey, Greece, and the Middle East, we always said we would look into it, but we kept forgetting. I mean, who wants to go to the dentist?
We found ourselves in Bangkok, Thailand for a week and knew this was going to be the last place for a while that we would be able to find a dentist that would come close to meeting Western standards. Some people we talked to were shocked about hearing our plans to see a dentist in a developing country. We must admit we were a bit concerned as well. Over the years I have read countless news stories about American dentists improperly sterilizing their tools and infecting patients with HIV and hepatitis. This was the last thing we wanted for our family.
Even though we were in a developing country, we wanted nothing less than first world standards. In doing an online search for dental clinics in Bangkok we found several that cater to Westerners. Their prices were all the same for a dental cleaning of 1000 – 1500 THB, which is about $30 – $45 USD. We chose one that looked promising, as they are the only internationally accredited dental clinic in Thailand with ISO 9001 certified by Bureau Veritas for both their dental clinic service and dental laboratory. Whatever that means, it sounded good and we agreed. They were able to get us in the next day, which was unheard of in the United States. A next day appointment that was not an emergency? Amazing! They emailed us the directions and the next day we took the BTS Skytrain to the stop they suggested.
When we arrived to the clinic we entered and found a nice modern waiting room and friendly English speaking receptionists. We filled out our personal information on a computer and they then took our photo for their records. They took our blood pressure and body temperature and then offered us bottled water while we waited. It seemed all very professional and we were impressed.
We each took turns seeing the dentist and were impressed with the speed and quality of the cleaning. For the cleaning, there was a team of two people, a dentist and an assistant. They both wore masks and the dental tools came from a sealed, sterile package. The method for cleaning was ultrasonic, which I absolutely hate. To me, it sounds like fingernails down a chalkboard. But the ultrasonic was different compared to what I have experienced in the US. The type of ultrasonic they used sprayed water, which made it much more tolerable, especially while wearing Bose noise canceling headphones. While the dentist cleaned with the ultrasonic water spraying thingy, the assistant ran the suction to keep you from drowning. From start to finish the whole process took only 30 minutes.
Unfortunately, our daughter Sydney had a small cavity in one of her back teeth but they were able to drill and fill the tooth immediately. The extra cost for filling the cavity was only $50 USD.
Seeing the dentist in Bangkok was not as scary as we thought it would be and we were very happy with the results. Our teeth were very clean afterwards and I actually feel they did a better job than back in the US, and at a fraction of the cost.
The name of the dental clinic we went to was called Bangkok Dental Smile Clinic and their website is www.bangkoksmiledental.com. I am sure there are other great clinics in Bangkok, but this is the one we went to and were very happy with the results.